Delivery - Japan warehouse

Авиа доставка из Японии в страны где доступно авиа сообщение.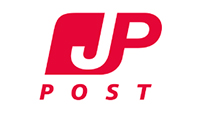 Наземная доставка (морем) из Японии
Overview
Application
Specifications
Reviews

0

Delivery and payment
Equelle - this is a supplement developed by the Japanese pharmaceutical company Otsuka Pharmaceutical Co (Otsuka Pharmaceutical) by fermentation of soy under the action of lactobacilli. The product is designed to support women's health during the period of hormonal restructuring of the body. Equelle relieves the condition during menopause and hormonal disorders in women. It relieves headaches and sudden mood changes, irritability, insomnia and other ailments that accompany menopause.
Changes in the hormonal background in women during the menopausal period are associated with a reduction in the production of the female sex hormone estrogen by the body, which is responsible for the beauty of the skin and hair, the health of blood vessels and bones, and also ensures the normal activity of the nervous system. After 40 years, the amount of estrogen in the female body decreases sharply, which leads to a number of unpleasant symptoms.
Equol - a substance that has a similar effect to estrogen on the female body. Equol is a product of the interaction of the bacterial flora of the intestine and isoflavones (daidzein), which are part of soybeans.
Equelle – this is a dietary supplement that has undergone many studies that have proven its unique effect on the female body during menopause. It allows you not to feel the natural changes that occur during menopause, while remaining in a great mood. The appearance with regular use of the drug does not change under the influence of hormonal imbalance, the youth and beauty of the skin is prolonged. The dietary supplement does not contain artificial components and hormones, so it is suitable for every body. In addition, equol, which is the basis of the drug, is not able to accumulate in the body, so an overdose of the drug is practically excluded. Excess components of the dietary supplement are removed from the body naturally, leaving the necessary amount to maintain beauty and well-being.
Often, the composition of the supplement includes synthetic substances, extracts and concentrates that have a bad effect on the intestinal microflora. Equalle it is produced exclusively by fermentation of soy with lactobacilli, and its composition is almost identical to soybeans, which makes it safe for the body.
Equelle allows you to cope with the following problems:
Frequent headaches. Such a disease interferes with a full life, does not allow you to work normally, relax and does not allow you to relax. All this aggravates an already difficult period in life, when the body is being rebuilt. The dietary supplement normalizes the hormonal background, relieving discomfort.
Frequent irritability, a sharp change of mood, tearfulness. All these symptoms are caused by hormonal disruptions that occur during menopause. The body cannot dramatically rebuild itself when the level of the female sex hormone (estragen) is significantly reduced. Equol has a similar effect on a person, due to which the intensity of symptoms decreases, and over time they completely disappear.
Insomnia. Sleep disturbance leads to many unpleasant consequences: reduced working capacity, chronic fatigue, exposure to stressful situations. Regular intake of dietary supplements will allow you to forget about all these symptoms.
Tides. They are caused by a lack of estragen and can completely exhaust a woman who at these moments experiences a sense of hopelessness and a serious illness. The drug will get rid of these feelings and allow you to enjoy a normal life.
Since equol it does not have the property of accumulating in the body, this dose is recommended, including for people whose body is able to produce equol by yourself.

The daily dose was determined by numerous studies and trials of the drug among women who were in the period of hormonal restructuring of the body.
Composition: The fermentation product of soybeans, glucose, cellulose, MGPC, calcium stearate.
It does not contain flavorings and preservatives
Energy value (1 tablet-0.66 g): 2.86 kcal
Proteins 0-0. 3 g, Fats 0-0. 2 g, Carbohydrates 0.375 g, Sodium 0-2 mg, Equol 2.5 mg, Soy Isoflavone 1.6 mg
Contraindications: Allergy to the components of the drug. The drug is contraindicated in pregnant women, women during lactation and children. Before using with other medications, it is necessary to consult a doctor.
It is not a medicinal product.
4 таблетки в день (= 10 мг. эквола).
| | |
| --- | --- |
| Availability in stock | Склад Япония |
| Brand | Otsuka |
| Admission course | На 28 дней |
| Tablets in a package | 112 |
| Weight with packaging | 150 g |
| A country | Япония |
EQUELLE For women's health and beauty, 28 days reviews
EQUELLE For women's health and beauty, 28 days купить недорого в интернет-магазине товаров из Японии "Мирай"
Вы можете заказать EQUELLE For women's health and beauty, 28 days по выгодной цене в интернет-магазине «Мирай». Доставка по всему миру со склада в России или из Японии. Оформите заказ на сайте, и EQUELLE For women's health and beauty, 28 days отправится по указанному Вами адресу
Для всех способов доставки из Японии минимальная сумма заказа 5500 рублей.
При оформлении заказа, необходимо выбрать способ доставки из Японии, система автоматически рассчитает стоимость.
Оплата заказов со склада Японии производится, банковскими картами: VISA, MasterCard, МИР или банковский перевод на р/с организации.
Все заказы из Японии отправляются с момента подтверждения оплаты заказа.
Доставка со склада России г. Москва, осуществляется службой доставки Boxberry, PickPoint, курьером по Москве или Почтой России (1 класс или EMS).
Заказы на сумму от 10000 рублей, отправляем бесплатно Почтой РФ, 1 класс, Boxberry, PickPoint.
Возможные способы оплаты:
Оплата наличными курьеру
Банковской картой: МИР, VISA International, Mastercard Worldwide;
Оплата через Сбербанк Онлайн
Банковский перевод
Подробнее о способах оплаты и доставки EQUELLE For women's health and beauty, 28 days можно узнать по телефонам +7 (977) 976-27-12, +7 (800) 301-07-62 .