DHC Vitamin C, 180 capsules
DHC Vitamin C, 180 capsules
Delivery - Japan warehouse

Авиа доставка из Японии в страны где доступно авиа сообщение.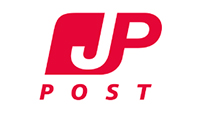 Наземная доставка (морем) из Японии
Overview
Application
Specifications
Reviews

0

Delivery and payment
DHC Vitamin C It is an effective dietary supplement that daily restores the loss of 1000 mg of vitamin C, which is actively consumed by our body. One capsule, in terms of vitamin C content, is equivalent to thirty-three lemons.
Vitamin C - a powerful antioxidant, plays an important role in the regulation of redox processes, participates in the synthesis of collagen and procollagen, the exchange of folic acid and iron, as well as the synthesis of steroid hormones and catecholamines. Ascorbic acid also regulates blood clotting, normalizes capillary permeability, is necessary for hematopoiesis, has an anti-inflammatory and anti-allergic effect.
Vitamin C it is a factor of protection of the body from the effects of stress. It enhances the reparative processes, increases resistance to infections. Reduces the effects of exposure to various allergens. There are many theoretical and experimental prerequisites for the use of vitamin C for the prevention of cancer. It is known that cancer patients often develop symptoms of vitamin deficiency due to the depletion of its reserves in the tissues, which requires additional administration of them.
It is important that in the presence of an adequate amount of vitamin C, the resistance of vitamins significantly increases B1, B2, A, E, pantothenic and folic acids. Vitamin C protects low-density lipoprotein cholesterol from oxidation and, accordingly, the walls of blood vessels from the deposition of oxidized forms of cholesterol.
Vitamin B2 (riboflavin) is necessary for the formation of red blood cells and antibodies, for the regulation of growth and the continuation of life. Riboflavin is called a " beauty vitamin", the health of the skin, nails, and hair growth depends on its content.
Japanese dietary supplement DHC Vitamin C is recommended for use with an unbalanced diet, stress, depression, fatigue. It will perfectly help in the cold season, when the risk of infectious diseases increases, as well as in the recovery period after diseases, liver diseases, anemia, diabetes. The drug will bring special benefits for bleeding gums, loosening and loss of teeth, skin diseases, impaired gastrointestinal function, pale and dry skin, tarnishing and hair loss, brittle nails.
Composition daily dose (2 capsules): Vitamin C-1000 mg (1,250%) Vitamin B2-2 mg (180%).
It is not a medicinal product.
Принимать по 2 капсулы в день (утром и вечером), после еды.
| | |
| --- | --- |
| Availability in stock | Склад Япония |
| Brand | DHC |
| Admission course | На 90 дней |
| Tablets in a package | 180 |
| Weight with packaging | 120 g |
| A country | Япония |
DHC Vitamin C, 180 capsules reviews
тут значение для EN
Categories:Japanese vitamins and mineralsVitamin CDHC
Customers who bought DHC Vitamin C, 180 capsules also bought