Delivery - Japan warehouse

Авиа доставка из Японии в страны где доступно авиа сообщение.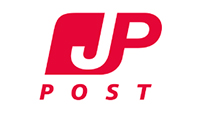 Наземная доставка (морем) из Японии
Overview
Application
Specifications
Reviews

0

Delivery and payment
DHC Calcium and Magnesium, the complex contains an ideal balance of calcium and magnesium in a ratio of 2:1. 
In addition, the drug includes substances that promote the absorption of these minerals (vitamin D3 and CPP). Magnesium, interacting with calcium, participates in various processes - in regulating the tone of blood vessels, in muscle contraction. Calcium is needed to reduce the smooth muscles of blood vessels, magnesium is needed to relax the muscles and expand the arteries.

It contains essential minerals for strengthening bones and teeth. Calcium is an essential mineral involved in the formation of dental and bone tissue.
Appointment:
Replenishment of calcium and magnesium deficiency in the body
Recovery from various injuries, fractures and cracks in the bones
Recovery after stress, normalization of the nervous system, improvement of metabolism.
Most people do not get enough vitamins and minerals from food.
The natural mineral dolomite (calcium and magnesium carbonate) is used as a raw material.
It is recommended to take it for women and men suffering from osteoporosis - the fragility of bone tissues that can lead to fractures. Therefore, the body simply needs to replenish the bone system with calcium and magnesium in a well-digested form of the drug.
The drug contains natural ingredients and has passed strict quality control and certification in the domestic Japanese market.
Composition in 3 pcs. (the content of active substances is 1812 mg): Calcium-360 mg, magnesium-206 mg, vitamin D (vitamin D3) - 22 mcg, CPP (casein phosphopeptides) - 9.7 mg.
Ingredients: dolomite (calcium-magnesium carbonate), lactose, fructooligosaccharides, casein phosphopeptides (from milk), vitamin D3, sucrose and fatty acid esters, gelatin, natural dye (squid pigment ink).
Contraindications: Individual intolerance to the components of the drug. If ingested in large quantities, it can cause diarrhea. Do not give to children.
It is not a medicinal product. Consult a doctor before use.
Принимать по 3 шт в день во время или после приема пищи.
Разделить по приемам пищи.
| | |
| --- | --- |
| Availability in stock | Склад Япония |
| Brand | DHC |
| Admission course | На 90 дней |
| Tablets in a package | 180 |
| Weight with packaging | 130 g |
| A country | Япония |
DHC Calcium and Magnesium, 270 capsules reviews
DHC Calcium and Magnesium, 270 capsules купить недорого в интернет-магазине товаров из Японии "Мирай"
Вы можете заказать DHC Calcium and Magnesium, 270 capsules по выгодной цене в интернет-магазине «Мирай». Доставка по всему миру со склада в России или из Японии. Оформите заказ на сайте, и DHC Calcium and Magnesium, 270 capsules отправится по указанному Вами адресу
Для всех способов доставки из Японии минимальная сумма заказа 5500 рублей.
При оформлении заказа, необходимо выбрать способ доставки из Японии, система автоматически рассчитает стоимость.
Оплата заказов со склада Японии производится, банковскими картами: VISA, MasterCard, МИР или банковский перевод на р/с организации.
Все заказы из Японии отправляются с момента подтверждения оплаты заказа.
Доставка со склада России г. Москва, осуществляется службой доставки Boxberry, PickPoint, курьером по Москве или Почтой России (1 класс или EMS).
Заказы на сумму от 10000 рублей, отправляем бесплатно Почтой РФ, 1 класс, Boxberry, PickPoint.
Возможные способы оплаты:
Оплата наличными курьеру
Банковской картой: МИР, VISA International, Mastercard Worldwide;
Оплата через Сбербанк Онлайн
Банковский перевод
Подробнее о способах оплаты и доставки DHC Calcium and Magnesium, 270 capsules можно узнать по телефонам +7 (977) 976-27-12, +7 (800) 301-07-62 .
Categories:Japanese vitamins and mineralsCalciumDHC
Customers who bought DHC Calcium and Magnesium, 270 capsules also bought