DHC Aojiru 100% Barley shoots, lactic acid bacteria and enzymes, 30 sticks x 2 pcs
DHC Aojiru 100% Barley shoots, lactic acid bacteria and enzymes, 30 sticks x 2 pcs
Delivery - Japan warehouse

Авиа доставка из Японии в страны где доступно авиа сообщение.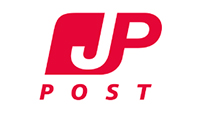 Наземная доставка (морем) из Японии
Overview
Application
Specifications
Reviews

0

Delivery and payment
DHC Aojiru - this is 100% green juice of barley leaves, rich in vitamins, minerals, amino acids and various trace elements, a large amount of fiber. Aojiru is a great alternative to chemical vitamin complexes.
Barley leaves contain a lot of vitamins, minerals and amino acids. Compared to kale cabbage, barley leaves have 12 times more fiber, 5 times more vitamin B9 (folic acid) and potassium.
The main distinguishing feature of barley leaves is the presence of SOD-antioxidant enzymes that slow down the aging of the body. Barley leaves also reduce blood pressure and cholesterol levels.
The presence of enzymes in Aojiru allows you to normalize metabolic processes in the body, in particular, to correct lipid metabolism, accelerate the process of splitting fats and stimulate their conversion into energy. It is the enzymes that take care of the removal of dead cells, toxins, poisons. These are the ubiquitous catalysts of all life processes.
Lactic acid bacteria are also present in the composition of Aojiru, to maintain the normal functioning of the intestines, increase immunity and fight various gastroenterological diseases, both for treatment and for prevention. Lactobacilli that live along the entire length of the digestive tract are not only actively involved in the digestive process, but also protect the body from various infections.
Composition for 2 sticks: Calories 25 kcal, protein 0.9 g, fat 0.2 g, carbohydrates 6.0 g (sugar 3.8 g (sugar 0.6 g), dietary fiber 2.2 g), salt equivalent 0.07 g.
Main ingredients: zinc 0.2 mg, potassium 210 mg, calcium 20 mg, iron 0.4 mg, copper 0.02 mg, magnesium 8.6 mg, niacin 0.3 mg, vitamin B2 0.06 mg, vitamin B6 0.03 mg, vitamin E 0.36 mg, vitamin K 70 mcg, beta-carotene 340 mcg, young barley leaf extract powder 6000 mg, bamboo leaf 200 mg, sesame leaf powder 200 mg, lactic acid bacteria (Enterococcus faecalis FK-23) 80 billion, spore-forming lactic acid bacteria (Bacillus coagulans SANK70258) 200 million.
It is not a medicinal product.

Развести 1 стик на 150 мл воды или любого не горячего напитка, включая молоко, соевое молоко, овощной сок, йогурт. Можно с ложечкой меда.
Пить 2 раза в день, вместо второго завтрака или вместе с ужином.
| | |
| --- | --- |
| Availability in stock | Склад Япония |
| Brand | DHC |
| Admission course | На 60 дней |
| Volume | 4 г х 30 стиков |
| Equipment | 30 стиков х 2 шт |
| Weight with packaging | 350 g |
| A country | Япония |
DHC Aojiru 100% Barley shoots, lactic acid bacteria and enzymes, 30 sticks x 2 pcs reviews
тут значение для EN
Categories:Aojiru, vegetablesDHCVegetable complex
Customers who bought DHC Aojiru 100% Barley shoots, lactic acid bacteria and enzymes, 30 sticks x 2 pcs also bought