AXXZIA Beauty Eyes Essence Sheet Anti-aging Eye Patches, 60 pcs
AXXZIA Beauty Eyes Essence Sheet Anti-aging Eye Patches, 60 pcs
Delivery - Japan warehouse

Авиа доставка из Японии в страны где доступно авиа сообщение.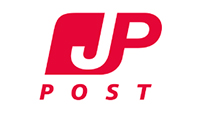 Наземная доставка (морем) из Японии
Overview
Application
Specifications
Reviews

0

Delivery and payment
AXXZIA Beauty Eyes Essence Sheet Anti-aging patches for the eye area, developed on the basis of the latest scientific research and production base. 
AXXZIA company makes unique cosmetics in the composition with innovative, and most importantly useful substances.
AXXZIA Beauty Eyes Essence Sheet - these are patches that restore youth to the skin under the eyes, saturate it with moisture. The patches are based on: ochanka extract, peptides, collagen and plant extracts. The product stimulates the skin, gives it firmness and elasticity, normalizes blood circulation, prolongs youth. In addition, with regular use of patches, the vessels become stronger, and swelling and swelling disappear.
Active ingredients in the composition:
Peptides-fill the skin with moisture, acting in the deepest layers of the skin, improve the structure of the skin, give it elasticity and elasticity, increase the production of natural collagen and elastin, also gives a lifting effect and activate the processes of cell nutrition, fight the consequences caused by harmful external factors, have a powerful antioxidant effect.
Ochanka extract-has an anti-inflammatory and anti-edematous effect, actively fights edema, bags under the eyes, improves skin tone.
Collagen-gives the skin firmness and elasticity, eliminates sagging, sagging and unevenness, actively protects the skin from aging and prolongs youth.
The patches are made of ultra-thin (0.3 mm) cotton fibers.
With regular use, the skin in the eye area becomes tightened, moisturized and radiant.
Composition: water, BG, glycerin, betaine, ochanka extract, hydrolyzed collagen, β-glucan, glycyrrhizic acid 2K, carbomer, phenoxyethanol, acetyl hexapeptide-1, ascorbic acid, hyaluronic acid, chamomile flower extract, rosemary leaf extract, flavor.
Патчи накладываются на очищенную кожу, на 10-15 минут, вокруг области глаз или рта.
После снятия накладок, оставшийся на коже раствор не смывать.
| | |
| --- | --- |
| Availability in stock | Склад Япония |
| Brand | AXXZIA |
| Skin type | Для всех типов, Антивозрастной уход |
| Volume | 60 шт |
| Period of use | На 30 дней |
| Weight with packaging | 240 g |
| A country | Япония |
AXXZIA Beauty Eyes Essence Sheet Anti-aging Eye Patches, 60 pcs reviews
тут значение для EN
Categories:Eye PatchesAXXZIA - Innovative cosmetics for rejuvenationFacial care
Customers who bought AXXZIA Beauty Eyes Essence Sheet Anti-aging Eye Patches, 60 pcs also bought