FANCL Smooth Clear AC Препарат от акне, 60 табл х 2 шт
FANCL Smooth Clear AC Препарат от акне, 60 табл х 2 шт
Delivery - Japan warehouse

Авиа доставка из Японии в страны где доступно авиа сообщение.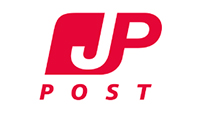 Наземная доставка (морем) из Японии
Overview
Application
Specifications
Reviews

0

Delivery and payment
FANCL Smooth Clear AC Acne Medication, prevents the formation of blackheads by suppressing the excessive production and oxidation of sebum, preventing clogging of pores and preventing the growth of bacteria.
It contains active ingredients of soy isoflavones and pearl barley extract, which help to fight adult acne from the inside.

The active ingredients soy isoflavones and chastotsuri extract stabilize the hormonal balance and contribute to the fight against adult acne. The main cause of acne formation is a hormonal imbalance as a result of stress or the menstrual cycle.
Lactoferrin and lactobacilli heal the intestinal microflora and the entire body.
Kiwi seed extract and licorice help to reduce inflammatory processes and promote the speedy healing of acne.
Zinc is the most important trace element for the normal condition of the skin. Zinc controls the production of sebum, thereby preventing the formation of inflammation and black spots. A lack of zinc can cause dryness, peeling, rashes, acne, as well as other troubles.
Composition (2 tablets): Vegetable lactic acid bacteria: 50 billion, soy isoflavones (in the form of aglycone) 13 mg (total number of isoflavones: 20 mg), lactobacilli 10 mg, chastotsuri extract-4.8 mg., kiwi seed extract 50 mg, koix extract 45 mg, licorice extract 20 mg, zinc: 4.0 mg, vitamin B2 12 mg, vitamin B6 10 mg, vitamin C 100 mg.
Energy 2.9 kcal, protein 0.08 g, fat 0.06 g, carbohydrates 0.72 g (including fiber 0.34 g), salt equivalent 0.0008 mg.
Contraindications: individual intolerance to the components of the product, pregnancy, breast-feeding. Do not give to children. May cause yellow urine due to the presence of vitamin B2. It can cause menstrual disorders.
Eco-friendly lightweight packaging.
Принимать по 2 таблетки в день.
| | |
| --- | --- |
| Availability in stock | Склад Япония |
| Brand | FANCL |
| Admission course | На 60 дней |
| Tablets in a package | 60 |
| Equipment | 60 табл х 2 шт |
| Weight with packaging | 80 g |
| A country | Япония |
FANCL Smooth Clear AC Препарат от акне, 60 табл х 2 шт reviews
FANCL Smooth Clear AC Препарат от акне, 60 табл х 2 шт купить недорого в интернет-магазине товаров из Японии "Мирай"
Вы можете заказать FANCL Smooth Clear AC Препарат от акне, 60 табл х 2 шт по выгодной цене в интернет-магазине «Мирай». Доставка по всему миру со склада в России или из Японии. Оформите заказ на сайте, и FANCL Smooth Clear AC Препарат от акне, 60 табл х 2 шт отправится по указанному Вами адресу
Для всех способов доставки из Японии минимальная сумма заказа 5500 рублей.
При оформлении заказа, необходимо выбрать способ доставки из Японии, система автоматически рассчитает стоимость.
Оплата заказов со склада Японии производится, банковскими картами: VISA, MasterCard, МИР или банковский перевод на р/с организации.
Все заказы из Японии отправляются с момента подтверждения оплаты заказа.
Доставка со склада России г. Москва, осуществляется службой доставки Boxberry, PickPoint, курьером по Москве или Почтой России (1 класс или EMS).
Заказы на сумму от 10000 рублей, отправляем бесплатно Почтой РФ, 1 класс, Boxberry, PickPoint.
Возможные способы оплаты:
Оплата наличными курьеру
Банковской картой: МИР, VISA International, Mastercard Worldwide;
Оплата через Сбербанк Онлайн
Банковский перевод
Подробнее о способах оплаты и доставки FANCL Smooth Clear AC Препарат от акне, 60 табл х 2 шт можно узнать по телефонам +7 (977) 976-27-12, +7 (800) 301-07-62 .
Categories:For problem skinProblem skin, acneFANCLBeauty Vitamins
Customers who bought FANCL Smooth Clear AC Препарат от акне, 60 табл х 2 шт also bought