DHC Plant Sterols for Health, 120 capsules x 3 pcs
DHC Plant Sterols for Health, 120 capsules x 3 pcs
Delivery - Japan warehouse

Авиа доставка из Японии в страны где доступно авиа сообщение.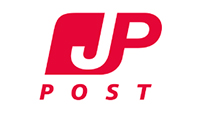 Наземная доставка (морем) из Японии
Overview
Application
Specifications
Reviews

0

Delivery and payment
DHC Plant Sterols for Health, the composition contains exclusively natural components under the influence of which there is a splitting of sugars and fatty foods with their subsequent excretion from the body.
Under the action of active ingredients, the liver functions are normalized – a natural filter that provides neutralization and elimination of toxins from the body. 
They also have a positive effect on the work of the cardiovascular system. Reducing the concentration of cholesterol in the blood, provides a preventive effect in the development of atherosclerosis and other vascular diseases. They also normalize the process of digestion and absorption of nutrients.
Thanks to the content of antioxidants, the product allows you to preserve youth and cope with age-related changes, improve the condition of the skin, hair and nails. Health sterols have a positive effect on the female body, due to the content of isoflavonoids. These substances are natural phytoestrogens, with the help of which it is possible to alleviate the menopausal syndrome, eliminate the symptoms of osteoporosis.
The effect of sterols is enhanced by a number of other active components:
A culture of red yeast based on rice, which actively affects harmful cholesterol and promotes its removal from the bloodstream;
Alginic acid is obtained from seaweed, their main task is to support the liver and remove toxic compounds from the body;
Bitter melon extract-the component controls the absorption of sugars and ensures the elimination of their excess without the risk of conversion into lipid deposits;
Soy peptides enriched with isoflavonoids are phytoestrogens of natural origin that relieve the symptoms of menopause – night sweats, hot flashes, osteoporosis. Reduces blood pressure.
Dietary fiber-the component is extracted by processing sugar cane, it normalizes the work of the gastrointestinal tract, increases peristalsis, regulates the digestibility of nutritional components.
Olive leaves are a disinfectant, antifungal and antiviral agent. Due to the high content of oleuropene, it helps with atherosclerosis, thrombosis, lowers cholesterol and blood sugar.
Composition (daily dose, 2 capsules): vegetable sterol-160 mg, sodium alginate-160 mg, red yeast-70 mg (monacolin K -1 mg), fermented dietary fiber-60 mg, olive leaf extract-20 mg (35% Oreyuropen), bitter melon extract-20 mg (Charanchin 0.6%), soy peptide - 100 mg.
It is contraindicated in case of intolerance to the components, as well as to women during pregnancy and lactation, in childhood. 
It is not a medicinal product. Before use, it is recommended to consult a doctor.
Принимать по 2 капсулы в день, во время или после приема пищи.
Рекомендуемый курс 2-3 месяца.
| | |
| --- | --- |
| Availability in stock | Склад Япония |
| Brand | DHC |
| Admission course | На 90 дней |
| Tablets in a package | 120 |
| Equipment | 3 упаковки по 120 капсул |
| Weight with packaging | 60 g |
| A country | Япония |
DHC Plant Sterols for Health, 120 capsules x 3 pcs reviews
DHC Plant Sterols for Health, 120 capsules x 3 pcs купить недорого в интернет-магазине товаров из Японии "Мирай"
Вы можете заказать DHC Plant Sterols for Health, 120 capsules x 3 pcs по выгодной цене в интернет-магазине «Мирай». Доставка по всему миру со склада в России или из Японии. Оформите заказ на сайте, и DHC Plant Sterols for Health, 120 capsules x 3 pcs отправится по указанному Вами адресу
Для всех способов доставки из Японии минимальная сумма заказа 5500 рублей.
При оформлении заказа, необходимо выбрать способ доставки из Японии, система автоматически рассчитает стоимость.
Оплата заказов со склада Японии производится, банковскими картами: VISA, MasterCard, МИР или банковский перевод на р/с организации.
Все заказы из Японии отправляются с момента подтверждения оплаты заказа.
Доставка со склада России г. Москва, осуществляется службой доставки Boxberry, PickPoint, курьером по Москве или Почтой России (1 класс или EMS).
Заказы на сумму от 10000 рублей, отправляем бесплатно Почтой РФ, 1 класс, Boxberry, PickPoint.
Возможные способы оплаты:
Оплата наличными курьеру
Банковской картой: МИР, VISA International, Mastercard Worldwide;
Оплата через Сбербанк Онлайн
Банковский перевод
Подробнее о способах оплаты и доставки DHC Plant Sterols for Health, 120 capsules x 3 pcs можно узнать по телефонам +7 (977) 976-27-12, +7 (800) 301-07-62 .
Categories:DHCFor the liver
Tags:DHC