Dr.Ci:Labo Perfect Hyaloline EX FACE & NECK Intensive Facial Serum, 10 g x 2 pcs
Dr.Ci:Labo Perfect Hyaloline EX FACE & NECK Intensive Facial Serum, 10 g x 2 pcs
Delivery - Japan warehouse

Авиа доставка из Японии в страны где доступно авиа сообщение.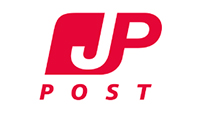 Наземная доставка (морем) из Японии
Overview
Application
Specifications
Reviews

0

Delivery and payment
Dr.Ci:Labo Perfect Hyaloline EX FACE & NECK Anti-wrinkle Serum with Hyaluronic acid, anti-aging serum based on hyaluronic acid and galangal leaf extract is designed to combat facial wrinkles and has become an excellent alternative to hyaluronic acid injections used in beauty salons. Dr.Ci:Labo Perfect Hyaloline uses a high concentration of hyaluronic acid molecules for the most effective action against wrinkles.
The complex action of the components of the product increases the degree of elasticity and elasticity of the skin, activates cellular metabolism and stimulates instant regeneration.
The serum contains Hyalufix, an innovative anti-aging ingredient created from galangal leaves. 
Galangal leaf extract. It smoothes the structure of the dermis, eliminates wrinkles on the neck and "crow's feet" around the eyes, normalizes cellular metabolism, removes free radicals that accelerate the aging process.
It promotes the production of hyaluronic acid, increasing the elasticity and elasticity of the skin. The skin tightens and thickens, wrinkles become less noticeable, and the appearance of new wrinkles slows down significantly. In addition to wrinkles, it helps to get rid of dark circles under the eyes.

В Dr.Ci:Labo Perfect Hyaloline EX FACE & NECK it also includes natural plant components that promote their own production of collagen, have antioxidant, moisturizing and nourishing properties.
Camellia Seed Extract - deeply moisturizes and saturates the cells with fatty acids, as a result of which the metabolism improves, the pH of the dermis is restored, subcutaneous fat is broken down and the secretion of secretions by the sebaceous glands is normalized. The component gives the skin a healthy color and radiance, lightens dark spots in the eye area.
Alpini Leaf Extract – a powerful antioxidant that removes toxic substances, free radicals from the deep layers of the skin.
Carambola juice - it has an antioxidant effect, disinfects the upper layer of the epidermis and protects against the penetration of pathogenic microflora. The substance eliminates inflammation and irritation, instantly relieves swelling in the eye area. It contains a large amount of vitamins and minerals
Medlar Leaf Extract - removes free radicals and active oxygen from the cells, which reduce the degree of elasticity and firmness of the skin.
Licorice Leaf Extract - brightens the skin, gives it a healthy shine and radiance.
Donkey Seed Extract - it heals scars and treats skin diseases of various types.
Extract of peony roots and flowers -it tones and moisturizes, gives the dermis elasticity and softness.
Artichoke Leaf Extract - cleanses and narrows the pores, prevents the appearance of greasy shine.
Aloe Vera - saturates the skin with a sufficient amount of water, and also has an antiseptic and antioxidant effect.
Ylang-ylang Flower Oil - it saturates the cells with a complex of fatty acids necessary to maintain the youth and beauty of your skin.
Fennel Fruit Oil - a powerful antiseptic and stimulator of cell regeneration.
Grapefruit Peel Oil - increases skin immunity, accelerates metabolism and improves the complexion, prevents the penetration of bacteria and the development of acne. 
Coriander oil - eliminates redness, swelling and inflammation.
Juniper Berry Oil - disinfect and refresh the skin tone.
Geranium Oil - it gives the epidermis softness, has anti-aging and moderate whitening properties.
Palmarose oil - restores the pH of the skin, reduces the production of secretions by the subcutaneous glands.
Composition: water, cyclopentasiloxane, dimethicone, polysilicon -11, BG, pentylene glycol, copolymer, polysorbate 60, trehalose, sucrose, trimethylsiloxysilicate, squalene, glycerin, nankyousou leaf extract, menthylactate, sodium hydroxide, polyquaternium -61, glyceryl, xanthan gum, camellia seed extract, camellia flower extract, cyclic lysophosphatidic acid, ethanol, hydrolyzed hyaluronic acid, alpinia cerumbet (leaf extract), carambola leaf extract, licorice leaf extract, medlar leaf extract, evening primrose seed extract, peony root, artichoke leaf extract, aloe vera extract, water-soluble proteoglycans, ylang-ylang flower oil, fennel fruit oil, grapefruit zest oil, coriander oil, juniper berries (oil), geranium oil, palmarose oil, phenoxyethanol.
Dr.Ci:Labo — a well-known Japanese brand, founded in 1995 by dermatologist Yoshinori Shirono. First of all, it is known for its moisturizing multifunctional facial gels.
Cosmetics Dr.Ci:Labo is produced on the basis of scientific research and is based on the principle: nothing superfluous, only effective ingredients. The brand's assortment includes a lot of products marked with the mark medicated (therapeutic), which confirms the content of a certain effective level of active ingredients that provide the effect of cosmetics.
Cosmetics Dr.Ci:Labo does not contain perfumes, dyes, mineral oils and parabens in the composition.
Используйте утром и вечером.
На очищенную область лица, шеи и декольте нанесите немного средства круговыми движениями до полного впитывания.
Белая, гелевая текстура, немного липкая, впитывание возможно займет две или три минуты.
Дозировка: около 1-2 нажатий.
| | |
| --- | --- |
| Availability in stock | Склад Япония |
| Brand | Dr.Ci:Labo |
| Skin type | Для всех типов, Антивозрастной уход |
| Volume | 10 гр |
| Equipment | 2 упаковки по 10 гр. |
| Weight with packaging | 100 g |
| A country | Япония |
Dr.Ci:Labo Perfect Hyaloline EX FACE & NECK Intensive Facial Serum, 10 g x 2 pcs reviews
Dr.Ci:Labo Perfect Hyaloline EX FACE & NECK Intensive Facial Serum, 10 g x 2 pcs купить недорого в интернет-магазине товаров из Японии "Мирай"
Вы можете заказать Dr.Ci:Labo Perfect Hyaloline EX FACE & NECK Intensive Facial Serum, 10 g x 2 pcs по выгодной цене в интернет-магазине «Мирай». Доставка по всему миру со склада в России или из Японии. Оформите заказ на сайте, и Dr.Ci:Labo Perfect Hyaloline EX FACE & NECK Intensive Facial Serum, 10 g x 2 pcs отправится по указанному Вами адресу
Для всех способов доставки из Японии минимальная сумма заказа 5500 рублей.
При оформлении заказа, необходимо выбрать способ доставки из Японии, система автоматически рассчитает стоимость.
Оплата заказов со склада Японии производится, банковскими картами: VISA, MasterCard, МИР или банковский перевод на р/с организации.
Все заказы из Японии отправляются с момента подтверждения оплаты заказа.
Доставка со склада России г. Москва, осуществляется службой доставки Boxberry, PickPoint, курьером по Москве или Почтой России (1 класс или EMS).
Заказы на сумму от 10000 рублей, отправляем бесплатно Почтой РФ, 1 класс, Boxberry, PickPoint.
Возможные способы оплаты:
Оплата наличными курьеру
Банковской картой: МИР, VISA International, Mastercard Worldwide;
Оплата через Сбербанк Онлайн
Банковский перевод
Подробнее о способах оплаты и доставки Dr.Ci:Labo Perfect Hyaloline EX FACE & NECK Intensive Facial Serum, 10 g x 2 pcs можно узнать по телефонам +7 (977) 976-27-12, +7 (800) 301-07-62 .
Categories:Facial careSerums and essences