POLA B. A Cream Bioactive anti-aging cream, 30 g
POLA B. A Cream Bioactive anti-aging cream, 30 g
Delivery - Japan warehouse

Авиа доставка из Японии в страны где доступно авиа сообщение.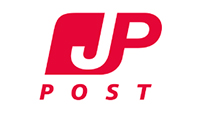 Наземная доставка (морем) из Японии
Overview
Application
Specifications
Reviews

0

Delivery and payment
POLA B. A Cream Bioactive Anti-aging cream, with a complex of plant extracts and hydrolyzed silk, it is designed to combat all signs of skin aging, also provides the skin with a full rest and recovery.
Having a composition rich in active components, the cream works both in the deep layers of the skin, rejuvenating and restoring from the inside, and on the surface, performing a protective function. The cream gently smoothes the skin, penetrates into its deepest layers, gives it elasticity and elasticity. The cream leaves a thin protective film on your skin, protecting it from drying out and from the adverse effects of the environment.
The cream contains a unique complex of plant extracts that moisturize, promote regeneration and rejuvenation. Also among the components there are active substances that rejuvenate the skin at the level of the dermis, renewing cells and restoring collagen fibers.
Hydrolyzed silk obtained from the golden cocoon stimulates the synthesis of collagen, and cell regeneration and renewal, deeply moisturizes the skin and prevents moisture loss, nourishes and softens the skin and improves the complexion.
Sakuya rose extract not only cleanses the pores, but also softens their keratinized walls, allowing the pores to close after cleansing.
The cream includes a whole set of antiseptics and wound healing agents: carrot root extract, marjoram extract, safflower oil, coptis, cloves and acebia. Its powerful moisturizing capabilities are based on the healing properties of soybean oil and rapeseed oil, meadow pennik and hydrolyzed conchioline, which moisturize and retain moisture in the skin, normalizes the pH level of the skin.
A number of antioxidants protect skin cells from damage by free radicals, aggressive oxygen and harmful ultraviolet rays: shikonin, lecithin, phospholipids of soy protein. Mushroom polysaccharides are excellent anti-carcinogens, and lecithin also promotes rapid cell regeneration.
The complex of mussel glycogen and arginine provides the skin with energy and rapid elimination of protein slags.
A number of highly active plant extracts work with small imperfections of the skin: fermented lotus seeds save from age spots, arnica removes swelling and reduces the intensity of the sebaceous glands, removes acne and other rashes, wormwood disinfects and tones sluggish skin, pumpkin extract softens the skin and corrects the contour of the face.
Composition: Water, butylene glycol, cyclopentasiloxane, glycerin, meadow pennik oil, sodium laureyl glutamate phytosterol, Linoleic acid, stearic acid, Diglycerin, bathyl alcohol, PPG-12 and SMDI copolymer, lecithin hydroxide, soy oil, glycogen (mussels), polysaccharides (porcini mushroom extract), Safflower oil, clove extract, lotus extract, wormwood extract, soy protein, arnica extract, pumpkin extract, hydrolyzed silk, sakuya rose extract, marjoram leaf extract, akebia extract, japanese coptis root extract, hydrolyzed conchioline, shikonin, carrot extract, glycerin stearate, caprylic acid triglyceride, hydrogenated rapeseed oil, ethanol, PEG-150 stearate, PEG-10 dimethicone, cetyl palmitate, cetyl alcohol, begenyl alcohol, triethylhexanoin, capric acid triglyceride, PEG-32, PEG-6, lecithin, tocopherol, potassium hydroxide, sucrose stearate, xanthan gum, sucrose palmitate, disteardimonium hectorite, polyvinyl alcohol, phenoxyethanol, methylparaben, propylparaben, flavor.

The cream has an unusual pleasant texture and a natural woody aroma. It fits easily and is distributed on the skin.
One package of cream is designed for about 3-4 months of use in the morning and evening.
Passed allergenicity tests, suitable for sensitive skin.
Утром и вечером нанести небольшое количество крема на очищенную кожу лица
Распределить похлопывающими движениями, немного вдавливающими движениями.
| | |
| --- | --- |
| Availability in stock | Склад Япония |
| Brand | POLA |
| Line | B.A (Bio-Active) |
| Skin type | Для всех типов, Чувствительная, Антивозрастной уход |
| Volume | 30 г |
| Weight with packaging | 100 g |
| A country | Япония |
POLA B. A Cream Bioactive anti-aging cream, 30 g reviews
POLA B. A Cream Bioactive anti-aging cream, 30 g купить недорого в интернет-магазине товаров из Японии "Мирай"
Вы можете заказать POLA B. A Cream Bioactive anti-aging cream, 30 g по выгодной цене в интернет-магазине «Мирай». Доставка по всему миру со склада в России или из Японии. Оформите заказ на сайте, и POLA B. A Cream Bioactive anti-aging cream, 30 g отправится по указанному Вами адресу
Для всех способов доставки из Японии минимальная сумма заказа 5500 рублей.
При оформлении заказа, необходимо выбрать способ доставки из Японии, система автоматически рассчитает стоимость.
Оплата заказов со склада Японии производится, банковскими картами: VISA, MasterCard, МИР или банковский перевод на р/с организации.
Все заказы из Японии отправляются с момента подтверждения оплаты заказа.
Доставка со склада России г. Москва, осуществляется службой доставки Boxberry, PickPoint, курьером по Москве или Почтой России (1 класс или EMS).
Заказы на сумму от 10000 рублей, отправляем бесплатно Почтой РФ, 1 класс, Boxberry, PickPoint.
Возможные способы оплаты:
Оплата наличными курьеру
Банковской картой: МИР, VISA International, Mastercard Worldwide;
Оплата через Сбербанк Онлайн
Банковский перевод
Подробнее о способах оплаты и доставки POLA B. A Cream Bioactive anti-aging cream, 30 g можно узнать по телефонам +7 (977) 976-27-12, +7 (800) 301-07-62 .
Categories:Creams, gels, emulsionsPOLA-Japanese care cosmetics
Customers who bought POLA B. A Cream Bioactive anti-aging cream, 30 g also bought