POLA B. A Milk Moisturizing milk, 80 ml
POLA B. A Milk Moisturizing milk, 80 ml
Delivery - Japan warehouse

Авиа доставка из Японии в страны где доступно авиа сообщение.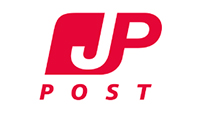 Наземная доставка (морем) из Японии
Overview
Application
Specifications
Reviews

0

Delivery and payment
POLA B. A Milk Moisturizing Milk, gentle lifting milk contains natural extracts, effectively softens and smoothes the skin, fights all signs of aging.
It contains microcapsules of 3 different sizes, each of which delivers active substances to the desired area of the dermis. Milk has a powerful antioxidant effect due to a special enzyme SOD, which preserves the youth of the skin. With regular use, the milk improves the condition of cells and activates the production of collagen. 
Thanks to its velvety texture, it is easy to apply and quickly absorbed, leaving the skin radiant and perfectly hydrated. A larger amount of natural oils (compared to serum) and a light texture allow you to saturate the deep layers of the skin with essential fatty acids.
The milk has an intermediate effect between the serum and the cream.
The composition of the milk includes a unique complex of plant extracts that moisturize, promote regeneration and rejuvenation. Also among the components there are active substances that rejuvenate the skin at the level of the dermis, renewing cells and restoring collagen fibers.
Hydrolyzed silk obtained from the golden cocoon stimulates the synthesis of collagen, and cell regeneration and renewal, deeply moisturizes the skin and prevents moisture loss, nourishes and softens the skin and improves the complexion.
Rose extract of izaea tones the skin and narrows the pores, a complex of mussel glycogen and arginine provides the skin with energy and rapid elimination of protein slags. 
Clove extract has an anti-inflammatory and bactericidal effect, eliminates redness and irritation, astragalus extract contains a huge amount of antioxidants, relieves swelling.
Pearl extracts nourish the dermis, increase the number of cells.
Arnica eliminates swelling and purulent inflammation, reduces the level of sebum production to optimal. Oregano leaf extract effectively eliminates acne, bleeding and inflammation.

Hydrolyzed conchioline prevents dryness of the skin, retains moisture in it and normalizes its pH level.
Composition: Water, glycerin, pentylene glycol, BG, Meadow foam oil, Diglycerin, hydrolyzed lecithin, jojoba ester, arginine, soy oil, mussel glycogen, amaranth extract, clove tree extract, sage leaf extract, astragalus extract, Rose izaea extract, mint leaf extract, marjoram leaf extract, arnica extract, wormwood extract, akebia stem extract, amaranth seed extract,hydrolyzed conchioline, hydrolyzed silk, carrot root extract, sorbitol, stearic acid, begenyl alcohol, ethylhexylglycerin, xanthan gum, dimer dilinolic acid (phytosteryl /isostearyl /cetyl /stearyl /begenyl), ethanol, polyglyceryl-5-oleate, PEG-5-oleate, hydroxide, carbomer, tocopherol, polyglyceryl-2 oleate, citric acid, sorbitan isostearate, glycolic acid, 5Na pentate, flavor.
It is recommended for skin with the following signs: It is suitable for fighting pigmentation, wrinkles, sagging and dry skin, dull color, has an antioxidant effect.

The milk is suitable for use on the skin around the eyes.
Age group: after 35 years.
The milk has a light pleasant floral-woody aroma.
Tested for allergies.
Нанесите небольшое количество молочка на кожу и распределите легкими движениями ладоней.
Рекомендуется использовать после лосьона.
| | |
| --- | --- |
| Availability in stock | Склад Япония |
| Brand | POLA |
| Line | B.A (Bio-Active) |
| Volume | 80 ml |
| Skin type | Для всех типов, Нормальная, Чувствительная, Антивозрастной уход |
| Weight with packaging | 130 g |
| A country | Япония |
POLA B. A Milk Moisturizing milk, 80 ml reviews
POLA B. A Milk Moisturizing milk, 80 ml купить недорого в интернет-магазине товаров из Японии "Мирай"
Вы можете заказать POLA B. A Milk Moisturizing milk, 80 ml по выгодной цене в интернет-магазине «Мирай». Доставка по всему миру со склада в России или из Японии. Оформите заказ на сайте, и POLA B. A Milk Moisturizing milk, 80 ml отправится по указанному Вами адресу
Для всех способов доставки из Японии минимальная сумма заказа 5500 рублей.
При оформлении заказа, необходимо выбрать способ доставки из Японии, система автоматически рассчитает стоимость.
Оплата заказов со склада Японии производится, банковскими картами: VISA, MasterCard, МИР или банковский перевод на р/с организации.
Все заказы из Японии отправляются с момента подтверждения оплаты заказа.
Доставка со склада России г. Москва, осуществляется службой доставки Boxberry, PickPoint, курьером по Москве или Почтой России (1 класс или EMS).
Заказы на сумму от 10000 рублей, отправляем бесплатно Почтой РФ, 1 класс, Boxberry, PickPoint.
Возможные способы оплаты:
Оплата наличными курьеру
Банковской картой: МИР, VISA International, Mastercard Worldwide;
Оплата через Сбербанк Онлайн
Банковский перевод
Подробнее о способах оплаты и доставки POLA B. A Milk Moisturizing milk, 80 ml можно узнать по телефонам +7 (977) 976-27-12, +7 (800) 301-07-62 .
Categories:Creams, gels, emulsionsPOLA-Japanese care cosmeticsFacial care
Customers who bought POLA B. A Milk Moisturizing milk, 80 ml also bought