LA MENTE PRO Bright Essence Whitening essence with lifting effect, 200 ml
LA MENTE PRO Bright Essence Whitening essence with lifting effect, 200 ml
Delivery - Japan warehouse

Авиа доставка из Японии в страны где доступно авиа сообщение.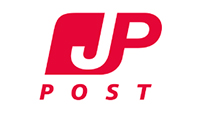 Наземная доставка (морем) из Японии
Overview
Application
Specifications
Reviews

0

Delivery and payment
LA MENTE PRO Bright Essence Whitening essence with lifting effect it helps to whiten age spots and freckles, improves the microrelief of the skin, moisturizes and increases firmness and elasticity, has excellent regenerating and strengthening properties.
At the heart of La Mente preparations – placenta extract, which has an unsurpassed rejuvenating effect. La Mente products received additional therapeutic and regenerating properties due to the active use of other natural components – extracts, extracts, oils obtained from the rarest plants.
Placenta Extract and other active ingredients block the production of free radicals and prevent skin aging, provide maximum deep nutrition and long-term hydration.
Squalane isolated from the liver of a deep-sea shark, it easily reacts with hydrogen atoms, which are part of the water of which 80% consists of a person. It releases oxygen and saturates organs and tissues with it, thereby preventing the aging of skin cells. Squalane is a stimulator of cell growth, provides a powerful anti-aging effect.
Sake Extract perfectly moisturizes, smoothes wrinkles, evens skin tone. As a result of the fermentation process of rice, its amino acids, B vitamins, polysaccharides and organic acids become more bioavailable to the skin. In addition, sake extract eliminates damage to the epidermis caused by UV radiation.
Coenzyme Q10 effectively protects the skin from premature aging, actively stimulates its regeneration and retains hyaluronic acid in it.
It also combats the negative effects of free radicals, most often manifested by an excess of ultraviolet light due to a visit to the solarium or a long stay in the sun.
Cosmetics are not hormonal and do not cause skin addiction, do not contain synthetic fragrances, emulsifiers, chemical preservatives.
The essence is designed to care for all skin types, even for super sensitive ones.
Composition: sake extract, placenta extract, vitamin C (magnesium ascorbyl phosphate), arbutin, balsamic extract, mulberry extract, glycyrrhizic acid, coenzyme Q10, macadamia nut oil, squalane, vitamin E.
На очищенную кожу нанесите небольшое количество средства и вотрите мягкими массажными движениями.
| | |
| --- | --- |
| Назначение | Уход за лицом |
| Availability in stock | Склад Япония |
| Brand | La Mente |
| Volume | 200 ml |
| Skin type | Для всех типов, Чувствительная, Пигментированная |
| Weight with packaging | 300 g |
| A country | Япония |
LA MENTE PRO Bright Essence Whitening essence with lifting effect, 200 ml reviews
тут значение для EN
Categories:Serums and essences