Доставка - склад Япония

Авиа доставка из Японии в страны где доступно авиа сообщение.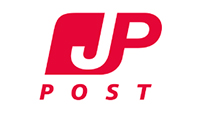 Наземная доставка (морем) из Японии
Overview
Application
Specifications
Reviews

0

Delivery and payment
Complex with ginkgo biloba and PQQ to improve brain activity, improve memory and concentration.
As part of the complex: ginkgo biloba, PQQ, omega 3.
Ginkgo biloba it is known as a plant that prolongs youth. Its medicinal properties slow down the aging process of the body. Leaf Extract Ginkgo Biloba it improves the condition of blood vessels, the rheological properties of blood, increases the elasticity of the skin, stimulates blood circulation and brain activity.
Therapeutic effect plants have a positive effect on the work of the brain, cardiovascular and nervous systems, respiratory organs.
Improves cerebral blood circulation and the supply of oxygen and glucose to the brain. It has a vasodilating effect, prevents platelet aggregation. It normalizes metabolic processes, has an antihypoxic effect on tissues. It prevents the peroxidation of lipids and the formation of free radicals of cell membranes. It has a pronounced decongestant effect at the level of the brain and in peripheral tissues. In various pathological conditions, it prevents an increase in the proteolytic activity of the serum.

Having a vasodilating effect, ginkgolides and bilobalides contribute to the normalization of metabolism, reduce the level of cholesterol in the blood. 
PQQ Premium it helps to improve cognitive functions, such as memory and concentration of attention. The tool prevents age-related degenerative changes in the brain, increases intelligence and even has a positive effect on abstract thinking.  It stimulates the growth of new mitochondria (the main sources of energy in cells), promotes the restoration of nerve fibers and the regeneration of neurons, increases the ability to concentrate attention and intellectual activity. 
The active components of the product saturate the brain with energy, increasing blood circulation, toning blood vessels, helping to improve mood, normalizing the work of the nervous system. They restore nerve fibers, help with severe psychoemotional overloads, improve mood and relieve the effects of severe stress and chronic fatigue syndrome.
It also eliminates age-related changes in the epidermis, strengthens hair and nails. In 2008, in America, PQQ was officially approved as a component for a healthy diet.
Omega-3 fatty acids EPA and DPA. These substances are indispensable for the effective functioning of the brain. They also have an anti-stress effect, help to cope with emotional stress. Omega-3 acids are involved in the metabolism of fats and contribute to the regulation of cholesterol levels.
Composition of the daily dose:
Ginkgo Biloba extract 140 mg
PQQ 4 mg
Phosphatidylserine 0.5 mg
Periwinkle extract small 5 mg
DHA 89 mg
EPA – 17 m
Contraindications: individual intolerance to the components of the product. It is not recommended during pregnancy (be sure to consult a doctor).
It is not a medicinal product. 
2 капсулы в день, запивая водой. Рекомендуемый курс 3 месяца.
| | |
| --- | --- |
| Availability in stock | Склад Япония |
| Brand | Noguchi Medical Research Institute |
| Admission course | На 30 дней |
| Tablets in a package | 60 |
| Weight with packaging | 200 g |
| A country | Япония |
Noguchi Ginkgo biloba and PQQ premium, for 30 days reviews
Noguchi Ginkgo biloba and PQQ premium, for 30 days купить недорого в интернет-магазине товаров из Японии "Мирай"
Вы можете заказать Noguchi Ginkgo biloba and PQQ premium, for 30 days по выгодной цене в интернет-магазине «Мирай». Доставка по всему миру со склада в России или из Японии. Оформите заказ на сайте, и Noguchi Ginkgo biloba and PQQ premium, for 30 days отправится по указанному Вами адресу
Для всех способов доставки из Японии минимальная сумма заказа 5500 рублей.
При оформлении заказа, необходимо выбрать способ доставки из Японии, система автоматически рассчитает стоимость.
Оплата заказов со склада Японии производится, банковскими картами: VISA, MasterCard, МИР или банковский перевод на р/с организации.
Все заказы из Японии отправляются с момента подтверждения оплаты заказа.
Доставка со склада России г. Москва, осуществляется службой доставки Boxberry, PickPoint, курьером по Москве или Почтой России (1 класс или EMS).
Заказы на сумму от 10000 рублей, отправляем бесплатно Почтой РФ, 1 класс, Boxberry, PickPoint.
Возможные способы оплаты:
Оплата наличными курьеру
Банковской картой: МИР, VISA International, Mastercard Worldwide;
Оплата через Сбербанк Онлайн
Банковский перевод
Подробнее о способах оплаты и доставки Noguchi Ginkgo biloba and PQQ premium, for 30 days можно узнать по телефонам +7 (977) 976-27-12, +7 (800) 301-07-62 .
Categories:Brain, heart, blood vesselsVitamins for memoryNOGUCHI
Tags:ginko bilobaNoguchi
Customers who bought Noguchi Ginkgo biloba and PQQ premium, for 30 days also bought