La Sincia ATP LIPID GEL for sensitive skin, 100 ml x 2 pcs
La Sincia ATP LIPID GEL for sensitive skin, 100 ml x 2 pcs
Delivery - Japan warehouse

Авиа доставка из Японии в страны где доступно авиа сообщение.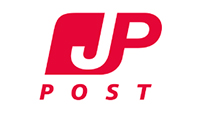 Наземная доставка (морем) из Японии
Overview
Application
Specifications
Reviews

1

Delivery and payment
La Sincia ATP LIPID GEL Lipid-gel, a preparation for the care of dry sensitive skin, prone to irritation and peeling, prone to irritation and peeling in the cold season. It is recommended for skin with obvious violations of the epidermal layer of the skin. It provides intensive restoration of the structural elements of the skin, protects lipids from oxidative stress and contributes to their replenishment.
Reduces the severity of allergic manifestations, protects the skin from chapping in the cold. By saturating the skin with nutrients, shea butter, containing saturated fatty acids and tocopherols, increases the regenerating activity of cells, eliminates dryness and irritation.
It nourishes and softens the skin, creates a feeling of comfort.
It has a high regenerating effect.
It enhances the protective functions of cells, restores the hydrolipidic balance.
Smoothes fine wrinkles and prevents skin aging.
Protects against the aggressive influence of climatic factors.
Reduces the severity of allergic reactions.
Main ingredients: shea butter, lecithin, ceramides, lysolecitin, chamomile extract, rose water, squalane, pueraria extract, rose oil, allantoin, vitamin E, sucrose.
La Sincia ATP LIPID GEL it has the texture of a light cream. A rehabilitation tool for the skin in the cold season, as well as when traveling to hot countries. It can be used as a restoration and nutrition of damaged hair.
Использовать утром и/или вечером на предварительно очищенную кожу.
| | |
| --- | --- |
| Availability in stock | Склад Япония |
| Brand | La Sincere |
| Line | ATP |
| Skin type | Для всех типов, Сухая, обезвоженная, Проблемная |
| Volume | 100 гр |
| Equipment | 2 шт. по 100 гр |
| Weight with packaging | 350 g |
| A country | Япония |
La Sincia ATP LIPID GEL for sensitive skin, 100 ml x 2 pcs reviews
Average customer rating:(1)5.00 out of 5 stars
тут значение для EN
Categories:Facial careLa Sincere Japanese therapeutic cosmeceuticalsFace gels
Customers who bought La Sincia ATP LIPID GEL for sensitive skin, 100 ml x 2 pcs also bought