ORIHIRO Proteoglycan & Astaxanthin, 30 capsules
ORIHIRO Proteoglycan & Astaxanthin, 30 capsules
Delivery - Japan warehouse

Авиа доставка из Японии в страны где доступно авиа сообщение.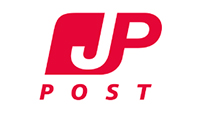 Наземная доставка (морем) из Японии
Overview
Application
Specifications
Reviews

0

Delivery and payment
ORIHIRO Proteoglycan & Astaxanthin a Japanese complex designed to preserve beauty and activate energy, it protects against the adverse effects of external factors, stimulates tissue renewal, prevents early aging.
The proteoglycans in combination with astaxanthin, elastin, squalene and swallow's nest extract will fill you with inner beauty and energy for every day.
Proteoglycans they are responsible for the order in the intercellular space, metabolism, the rhythm of the formation of new cells and connections. With age, the quantity and quality of its own proteoglycans in the skin decreases, and the tissues cannot resist gravity — the skin becomes flabby and ptosis, sagging appears. The use of proteoglycans in food additives allows you to prevent this process and prolong the young state of the tissues.
Astaxanthin it plays an important biological role in the metabolism and cell renewal processes, eliminating the causes of premature aging. The antioxidant has gained particular popularity among athletes and people leading an active lifestyle. After all, it has a positive effect on tendons and joints, reduces pain in muscle tissue, increases strength, activity, endurance, reduces inflammatory processes.
Elastin it is a protein necessary for the activation of the cell regeneration process. Thanks to this special protein, cuts and shallow wounds heal quickly. It promotes the replacement of dead cells with new ones. The main functions are the following: providing the dermis with elasticity, elasticity of the epithelium, control over the production of subcutaneous fat, moisturizing the upper layer of the epidermis, regeneration of damaged skin, soft lifting of the mature dermis.
Squalene it increases the elasticity of the skin, accelerates its regeneration, helps to smooth out fine wrinkles, stimulates antioxidant processes, restores the structure of epidermal lipids, increases the skin's resistance to the influence of ultraviolet rays. It also intensively restores the stratum corneum of the skin, stimulates cell growth, promotes deep penetration of vitamins and trace elements into the skin.
Swallow's Nest Extract It is a source of EGF protein – it has a powerful effect on the cells of the epidermis, stimulates their division and growth. Cosmetics with swallow's nest extract has the following properties: smoothes and prevents the appearance of wrinkles, restores skin balance-nourishes, moisturizes, activates regeneration at the cellular level, has a modeling effect-tightens the oval, restores skin elasticity, healthy appearance, has a lifting effect.
Composition (1 capsule 470 mg): proteoglycans 10 mg, astaxanthin 10 mg, elastin 10 mg, swallow's nest 5 mg, squalene 100 mg.
Additional ingredients: purified deep-sea shark liver oil, safflower oil, proteoglycan-containing salmon nasal cartilage extract (dextrin, salmon nasal cartilage extract), Swallow's nest extract/gelatin, Glycerin, Beeswax, Glycerides, Hematococcus Pluvialis (astaxanthin), carotenoids (dye).
Contraindications:
Individual intolerance to the components. Consult your doctor if you are undergoing treatment, pregnant or breastfeeding.
In case of an allergic reaction, immediately stop using the drug.
Keep out of reach of children.
It is not a medicinal product, consult a doctor before using it.
По 1 шт в день, запивая водой.
| | |
| --- | --- |
| Availability in stock | Склад Япония |
| Brand | ORIHIRO |
| Admission course | На 30 дней |
| Tablets in a package | 30 |
| Weight with packaging | 30 g |
| A country | Япония |
ORIHIRO Proteoglycan & Astaxanthin, 30 capsules reviews
тут значение для EN
Categories:Women's HealthSwallow's NestПротеогликан