ARROMIC 3D Shower Premium Salon Style 3D with Vitamin C
Delivery - Japan warehouse

Авиа доставка из Японии в страны где доступно авиа сообщение.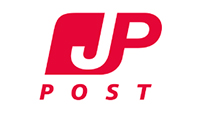 Наземная доставка (морем) из Японии
Overview
Application
Specifications
Reviews

0

Delivery and payment
ARROMIC 3D Shower Premium Salon Style 3D Shower Head with Vitamin C, a Japanese salon procedure adapted for use at home, will make your hair and skin beautiful and healthy.
Professional salon nozzle Arromic 3D Shower with Vitamin C content, which effectively neutralizes residual chlorine by 99%, making the water flow softer and reduces the amount of calcium, which worsens the foaming of shampoo, this helps to increase the moisture level in the skin, eliminating peeling and itching of the scalp.
Thanks to the positive action of vitamin C, your skin and hair will regain their original shine and shine.
Even a small amount of chlorine in contact with the skin and hair leads to irritation and dryness. This is especially true for children's or sensitive skin.
Main Features of ARROMIC 3D Shower Salon Style Premium:
ultra-small high-speed water pressure
There are more than 300 holes on the nozzle, which allows the water pressure to stimulate the scalp better, while giving a feeling of silk touch.
The unique watering plate forms a strong dispersion of the water flow. When taking a shower, you can enjoy a strong massage flow of water, but at the same time a gentle effect on the skin.
You can save not only on water bills, but also on electricity costs associated with a hot water heater. At the same time, the pressure boost function increases the water supply rate even in houses with low water pressure, for example, in apartments on the upper floors.
removes chlorine with vitamin C
The cartridge behind the shower head is filled with a special vitamin C to remove 100% chlorine residues (up to 1 ppm) in tap water and reduce the calcium content, which can cause scratches and stains. It also helps to increase the moisture level in your skin, eliminates peeling and itching of the scalp. The cartridge uses a vitamin C charge indicator (vitamin meter), which allows you to immediately see when it needs to be replenished. You can check the position of the vitamin indicator when the shower is closed.
it has a safe stop function
The built-in safety valve mechanism prevents excessive load on the water heater when the water supply is stopped (pressure relief function).
it has a 3D function for freely adjusting the angle of inclination
The nozzle rotates 48 degrees up and down and 360 degrees left and right, so you can freely adjust the direction of the water in the desired position by hanging it on the shower hook. It is very effective in a compact space for comfortable washing of the whole body.

The cleansing nozzle is recommended for people with atopic dermatitis and allergic skin diseases.
A 100g vitamin C cartridge is included.
100 grams of vitamin C is designed for 25,000 liters of water. This is about 3-5 months of daily use for a family of 3-4 people.
Vitamin C, which removes chlorine and thereby reduces itching, helps restore shine, softens hair, restores its structure, provides better hydration, protecting hair from destruction. After a shower, the hair becomes more manageable, the surface of the curls acquires a silky texture and a healthy shine.
Comes with an adapter and can be attached to most showers in your home.
The nozzle itself is made of a strong double structure, resistant to scratches and dirt, contains a filter that retains impurities of hydrogen water.
Лейка легко монтируется благодаря специальным адаптерам.
Добавьте в контейнер немного воды и засыпьте витамин C (картридж с витамином C приобретается отдельно) и установите насадку для душа.
Наслаждайтесь приятным, расслабляющим и полезным душем.
| | |
| --- | --- |
| Назначение | Уход за телом, Уход за волосами |
| Availability in stock | Склад Япония |
| Brand | Arromic |
| Skin type | Для всех типов |
| Hair Type | для всех типов волос |
| Model | SS-X1A, SS-X3B |
| Equipment | лейка-насадка, витамин С 100 г, 4 адаптера, инструкция на японском языке |
| Weight with packaging | 700 g |
| A country | Япония |
ARROMIC 3D Shower Premium Salon Style 3D with Vitamin C reviews
тут значение для EN
Categories:Hair CareShower headsHair Appliances