Spa Treatment HAS Hydro Jelly Hydrogen Face Mask, 5 pcs
Spa Treatment HAS Hydro Jelly Hydrogen Face Mask, 5 pcs
Delivery - Japan warehouse

Авиа доставка из Японии в страны где доступно авиа сообщение.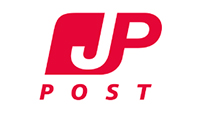 Наземная доставка (морем) из Японии
Overview
Application
Specifications
Reviews

0

Delivery and payment
An innovative mask, the two phases of which are mixed immediately before application. At the same time, hydrogen is released, bound in such a way as to get directly into the skin. Hydrogen has a powerful antioxidant effect and improves the respiration of skin cells.
Active ingredients of Spa Treatment Hydro Jelly:

· The main active component of the HAS product-an extract of human adipose tissue stem cells-includes 150 types of growth factors. Thanks to its perfect compatibility with skin cells and liposomal technology, the HAS component penetrates into the deep layers of the skin and has a deep therapeutic effect. It stimulates the production of collagen and elastin, promotes regeneration, reduces wrinkles, and seals the skin.
* Beta-Glucan (produced from common lye), due to its high penetrating ability, effectively prevents moisture loss, helps the skin become more hydrated, beautiful and toned.
* The hydrogen released when mixing the components of the mask provides the skin with a healthy and well-groomed appearance, beautiful tightness, as well as an effective improvement in the quality of the skin, so that age-related changes become much less noticeable.
The effect of the application:

Improvement of skin elasticity (an increase of collagen by 2.35 times, without the need for injection. A 1.35-fold increase in collagen compared to retinol).
Improvement of the skin structure (the skin becomes "transparent", since hydrogen prevents the production of melanin. The skin tone is leveled, the structure is improved).
Tightening (promotes fat burning and suppresses fat production).
Humidification (excellent moisture retention).
Activation of cell activity (hydrogen has the ability to remove bad active oxygen and makes mitochondria healthy. When the mitochondria can actively work, the cells themselves are activated, which gives the skin a healthy appearance).
Anti-aging care (when the cell is activated, the active oxygen can be removed effectively, giving the skin the perfect anti-age care).
Main ingredients:

- HAS-cell regeneration
- Beta-glucan - for moisturizing the skin
- Chinese Lemongrass Root Extract - to improve blood circulation
- Alcaligenes Polysaccharides-moisture retention
- Extract from the leaves of the Neem tree-to create a transparent, radiant skin
- Extract of ordinary cherry leaves - to soften the skin.
The effect of the mask is comparable to a day in a beauty salon: the skin becomes fresher, pink, radiant and does not experience problems with hydration. It is recommended to use it 1 time a week.

The package includes 5 servings of the mask and a spatula for mixing and applying.
The mask does not leak and does not dry out, after 20-30 minutes it can be removed.
Ingredients: cornstarch, sunflower seed oil, K citric acid, sodium carbonate, Magnesium carbonate, silica, Magnesium sulfate, hydrogen agent (water), glycerin, BG, carbomer, human adipocyte conditioned culture extract, β - Glucan, Rehmannia root extract, Melia azadirachta leaf extract, Alcaligenes polysaccharide, Sodium polyacrylate, Sodium hydroxide, Olive fruit oil, Pentylene glycol, Citric acid, Lactic acid, Linoleic acid, Oleic Acid, glyceryl, polysorbate 60, tropolone, 1,2-hexanediol, caprylyl glycol, phenoxyethanol, methylparaben.
1.Откройте крышку и всыпьте гранулированный порошок в банку. Для тщательного промешивания используйте прилагаемый шпатель и тщательно перемешайте Соотношение смеси компонента А и компонента B составляет 1:1.
2. После смешивания, нанесите все на лицо с помощью шпателя толстым слоем.
3. Оставьте на 20 – 30 минут. После завершения процедуры, удалите остатки влажными спонжами или полотенцами. Можно промыть теплой водой, избегая излишнего трения.
После умывания нанести увлажняющий уход.
| | |
| --- | --- |
| Availability in stock | Склад Япония |
| Brand | Wave Corporation |
| Quantity in the package | 5 |
| Weight with packaging | 200 g |
| A country | Япония |
Spa Treatment HAS Hydro Jelly Hydrogen Face Mask, 5 pcs reviews
Spa Treatment HAS Hydro Jelly Hydrogen Face Mask, 5 pcs купить недорого в интернет-магазине товаров из Японии "Мирай"
Вы можете заказать Spa Treatment HAS Hydro Jelly Hydrogen Face Mask, 5 pcs по выгодной цене в интернет-магазине «Мирай». Доставка по всему миру со склада в России или из Японии. Оформите заказ на сайте, и Spa Treatment HAS Hydro Jelly Hydrogen Face Mask, 5 pcs отправится по указанному Вами адресу
Для всех способов доставки из Японии минимальная сумма заказа 5500 рублей.
При оформлении заказа, необходимо выбрать способ доставки из Японии, система автоматически рассчитает стоимость.
Оплата заказов со склада Японии производится, банковскими картами: VISA, MasterCard, МИР или банковский перевод на р/с организации.
Все заказы из Японии отправляются с момента подтверждения оплаты заказа.
Доставка со склада России г. Москва, осуществляется службой доставки Boxberry, PickPoint, курьером по Москве или Почтой России (1 класс или EMS).
Заказы на сумму от 10000 рублей, отправляем бесплатно Почтой РФ, 1 класс, Boxberry, PickPoint.
Возможные способы оплаты:
Оплата наличными курьеру
Банковской картой: МИР, VISA International, Mastercard Worldwide;
Оплата через Сбербанк Онлайн
Банковский перевод
Подробнее о способах оплаты и доставки Spa Treatment HAS Hydro Jelly Hydrogen Face Mask, 5 pcs можно узнать по телефонам +7 (977) 976-27-12, +7 (800) 301-07-62 .
Categories:Masks, face scrubsSPA TREATMENT Nano-cosmetics for rejuvenationFace MasksHydrogen cosmetics
Customers who bought Spa Treatment HAS Hydro Jelly Hydrogen Face Mask, 5 pcs also bought