FANCL Deep Charge Collagen Powder Low Molecular Weight Collagen Powder, 90 sticks
FANCL Deep Charge Collagen Powder Low Molecular Weight Collagen Powder, 90 sticks
Delivery - Japan warehouse

Авиа доставка из Японии в страны где доступно авиа сообщение.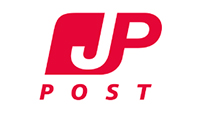 Наземная доставка (морем) из Японии
Overview
Application
Specifications
Reviews

0

Delivery and payment
FANCL Deep Charge Collagen Powder – this is a powdered collagen for firmness and elasticity of the skin, it contains HTC collagen (High Tripeptide Collagen) 3000 mg, low-molecular-weight collagen consisting of three amino acids, which allows it to be easily absorbed and which is indispensable for the beauty of the skin.

HTC collagen, patented by FANCL, is characterized by a high content of tripeptides. Its shortened molecular structure in comparison with the usual collagen molecule ensures effective absorption by the body and skin.
A unique cosmetic ingredient, the flavonoid isoquercitrin, is added to the composition of collagen, combined with rosebud extract and vitamin C to increase the effectiveness of collagen.
Vitamin C acts as an antioxidant, prevents pigmentation, improves the complexion and activates the production of new collagen.
Rose petal extract visibly refreshes and rejuvenates the skin, making it soft and smooth.
Hyaluronic acid to moisturize the skin from the inside.
Collagen contributes not only to improving the condition of the skin, its smoothness, but also improves the condition of the joints. The best time to take the supplement is before going to bed, when the skin's metabolism increases.
It is available in convenient metered sticks.
Content (daily rate of 1 stick) by 3.4 g: HTC collagen 3000 mg, rosebud extract (contains polyphenols) 10 mg, isoquercitrin 10 mg, vitamin C 100 mg, hyaluronic acid 1 mg. Nutritional value: 13 kcal, protein 3.2 g, fat 0 g, carbohydrates 0 g, salt equivalent 0.1 g.
Anti-opservices for the application: Individual intolerance to the components of the product. Consult a doctor before use.
Fancl products do not use artificial colors, flavors and preservatives.
It is not a medicinal product.
Суточная норма 1 стик, добавлять коллаген в любую еду и напиток, в супы или йогурты, в напитки - кофе, молоко, чай.
Лучше принимать на ночь.
| | |
| --- | --- |
| Назначение | Японские витамины и Бады |
| Availability in stock | Склад Япония |
| Brand | FANCL |
| Admission course | На 90 дней |
| Equipment | 30 стиков х 3 шт |
| Weight with packaging | 550 g |
| A country | Япония |
FANCL Deep Charge Collagen Powder Low Molecular Weight Collagen Powder, 90 sticks reviews
тут значение для EN
Categories:Japanese CollagenCollagen PowderFANCLCollagen, hyaluronic acid, placenta
Customers who bought FANCL Deep Charge Collagen Powder Low Molecular Weight Collagen Powder, 90 sticks also bought